Our primary focus for over 30 years has been to produce the most efficient and reliable emulsion explosives in the industry which are extremely safe not only to produce but also to use.
EDL has been extremely successful in sustaining significant self-funded growth over the past decade. This has been achieved by targeting those customers and market segments that can best benefit from the company's focus on providing simple, safe, reliable and superior emulsion products, at a cost effective price.
This could not be achieved without EDL's simple and robust emulsion technology, fully computerized MEMU loading software and precise on board product delivery system. This facilitates a significant improvement in overall application efficiency, safety and customer satisfaction essential in today's competitive markets.
Find out more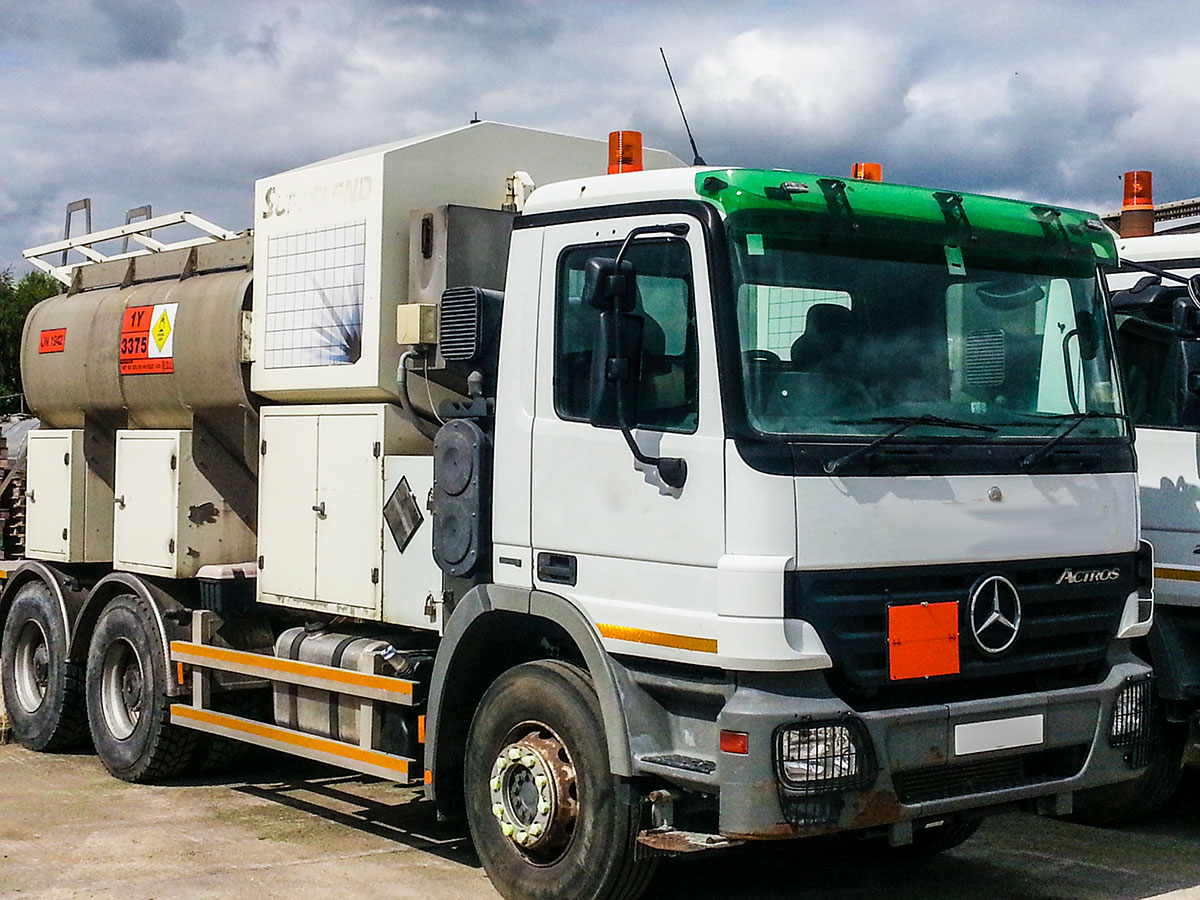 The EDL safety philosophy has driven it to avoid gassing for sensitisation of bulk emulsion product, which make the customer's life easier and safer. EDL use non gassing technology to maintain Sureblend emulsion at the correct density consistently throughout each batch.
Read more
Sureline shock-tube is a non-disruptive, non-electrical, low signature shock transmission tube that is used to initiate a variety of instant or delay commercial non-electric detonators so that the safety and efficiency of the delay blasting process can be enhanced.
Read more
In order for EDL to get its products to where they are needed we have a fleet of delivery vehicles and quality bulk emulsion mixer-truck units. (MEMU) All our explosives delivery, MEMUs and other vehicles are satellite tracked to ensure complete security.
Read more
EDL offers the widest range of globally consistent, high quality Packaged Explosives to the mining, quarrying and construction industries. We have an extensive range of package explosives which gives our customers access to the very best in product performance
Read more
We are one of the foremost drilling and blasting specialists in the UK and Ireland and pride ourselves on working some of the largest and most difficult drilling and blasting contracts.
Read more
Get in touch with us today to discuss your requirements. You can contact us by telephone or email, or please visit our Contact page to submit an enquiry online. We look forward to assisting you further.
Contact Us